This post contains affiliate links to products. We may receive a commission for purchases made through these links.
First of all. I was not compensated for this post; however, I am creating this post as part of contest. I received this product complimentary from Influenster in a voxbox.
If you don't have Influenster, download and sign up for the app now. This app is an absolute gem. Influenster is where people come to review, talk, and influence the products they love or even hate. I have been using it for a while, but I began to take it seriously in order to get more voxboxes. "An Influenster VoxBox is a box full of full-sized free products that you get to review and keep." They are based on certain types of products you either review or products they think that fit you. I have natural hair so sending me a new shampoo by Carol's Daughter makes sense.
Packaging
It came in a branded Influenster VoxBox for Carol's Daughter. The packaging is a squeeze applicator boil for the shampoo. The knob is beneficial for me due to the thickness of my hair so it is able to reach the scalp. And I love to see the actual product.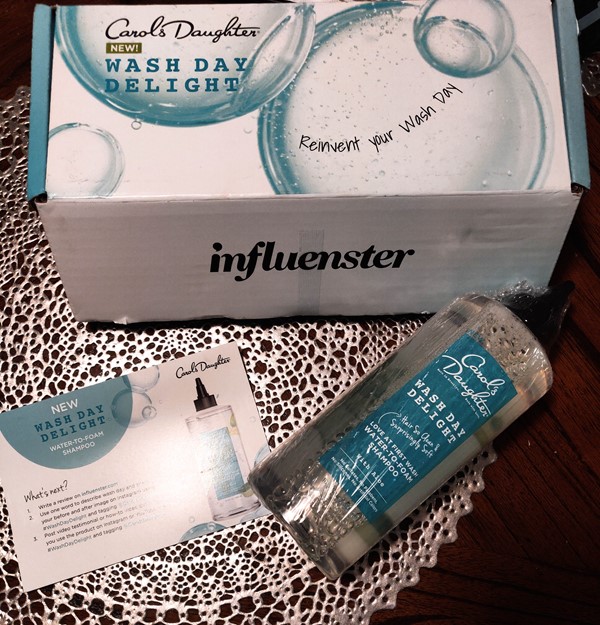 Product
Carol's Daughter Wash Day Delight is a Micellar shampoo with aloe that transforms from water to a gentle foam lather for a deep clean of your hair. It's perfect for my coily hair As stated above the applicator helps the liquid formula get to my scalp easily.
Review
I like the product from Carol's Daughter. It is great for dirty hair. I hadn't shampooed my hair in 2 weeks. The first time it didn't latter up as much as I would have liked, but the 2nd time it really got to where I wanted it to lather. It cleansed my hair very well. I'm not sure if I would outright purchase it but I'll definitely finish up this bottle. You will need to use a moisturizing shampoo as this more so clarifies your hair. My hair did feel clean but it also felt like it was stripped as well.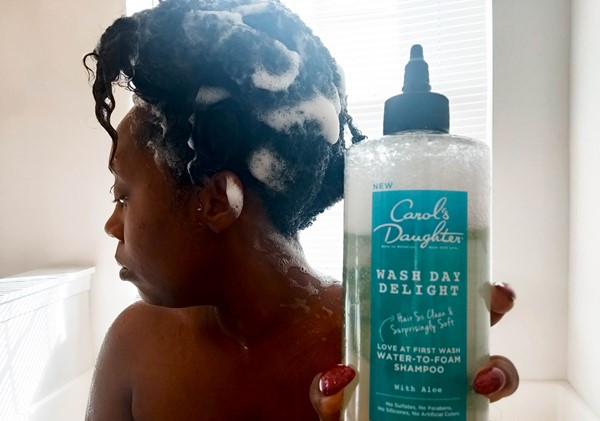 In order to get a voxbox, you must be active on the Influenster app participating in reviews and surveys. If you want to continue to get these voxboxes, you must follow the steps within each campaign to continue to get voxboxes.