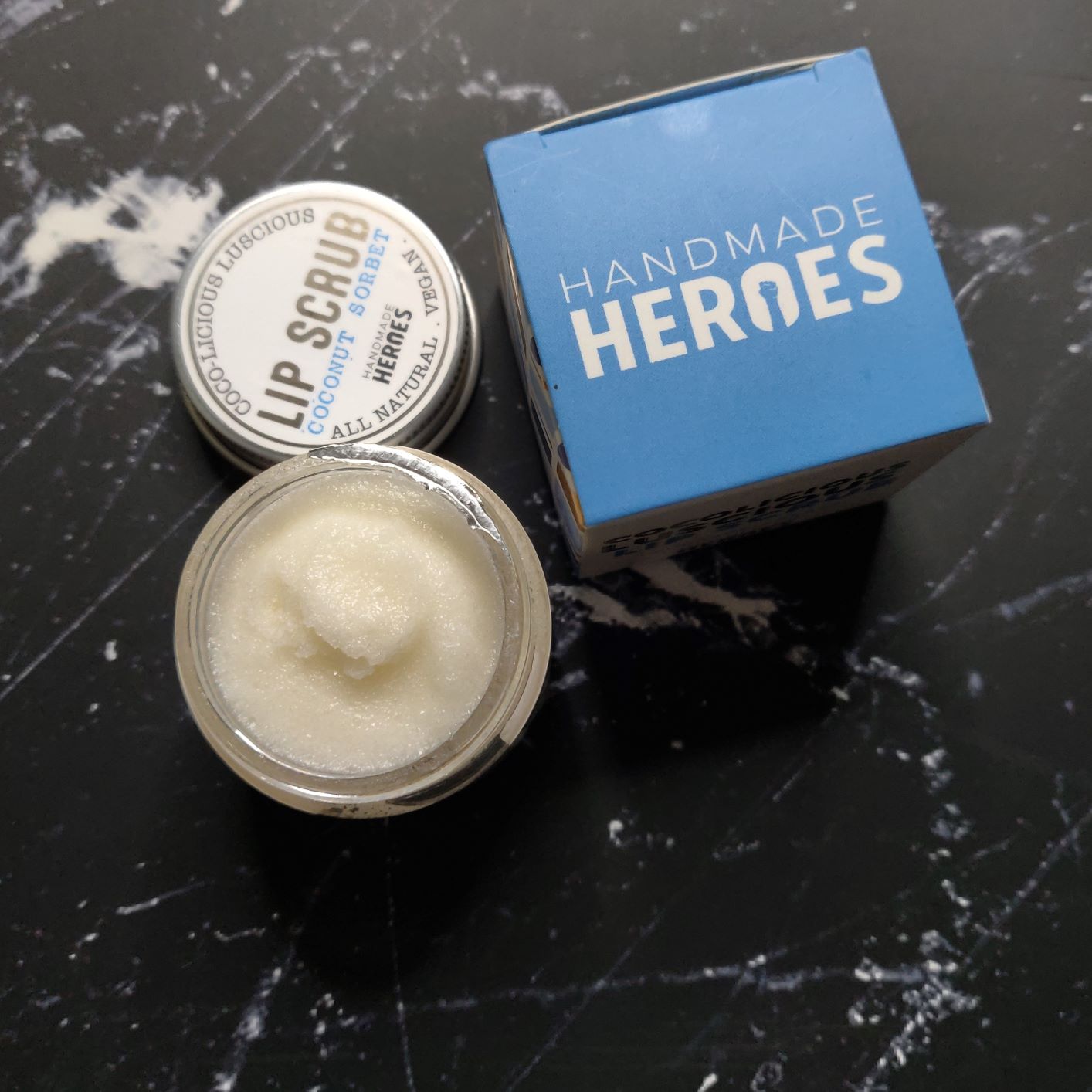 This post contains affiliate links to products. We may receive a commission for purchases made through these links.
  Y'all, I suffer from the driest and ashiest lips you have ever seen. Okay so maybe I am being overly dramatic because it's not cracked and blistering kind. But they are dry.
Awhile back, I was looking for products for my face but I knew they need to include a lip scrub in my regimen.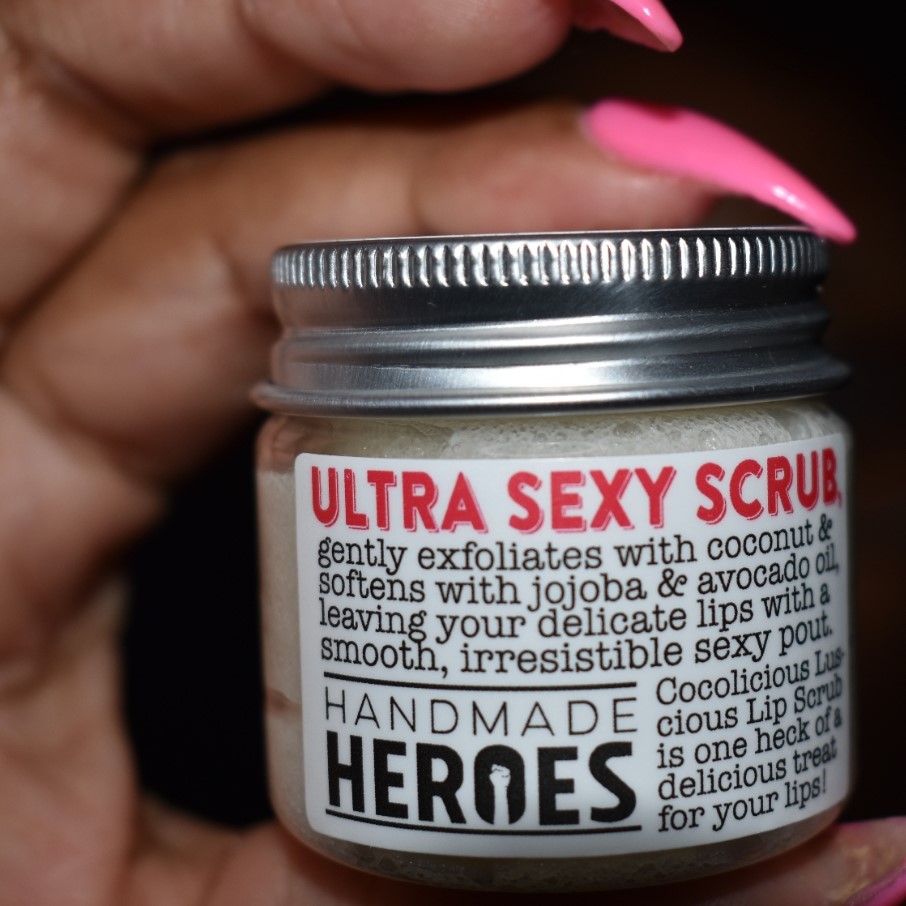 Enters Ultra Sexy Scrub by Handmade Heroes.
What I love about this scrub is you only need a pea size to which you slap on it on your lips. Rub rub rub. I rinse it off and my lips and that dry feeling goes away. I follow up with Burt Bees Lip Balm before I go to bed.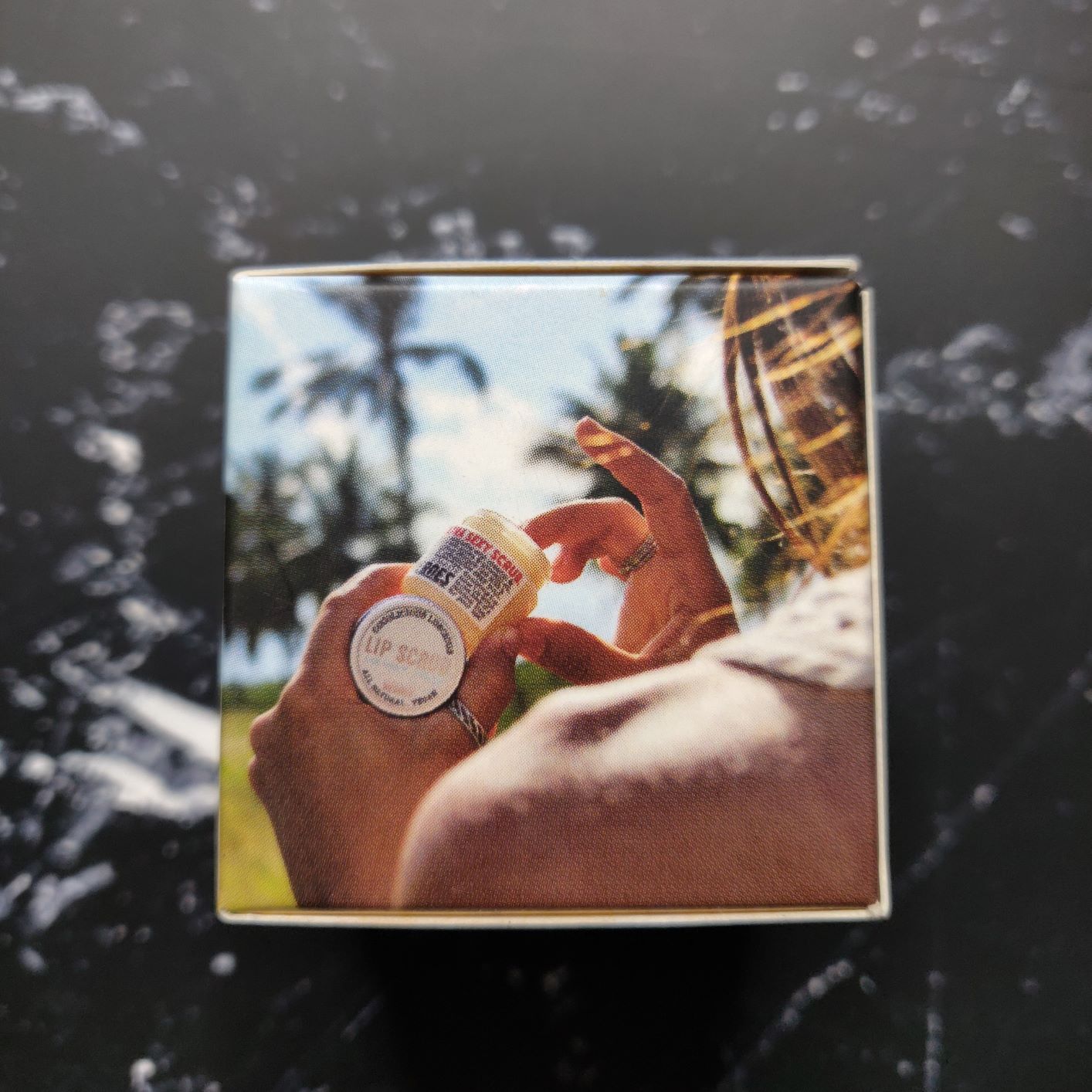 This product is completely vegan. Ingredients are Sugar, Sweet Almond Oil, Coconut, Glycerine, Avocado Oil, Jojoba Oil, Vitamin E.
The lip scrub can be purchased via Amazon or Handmade Heroes. I would definitely check it out.