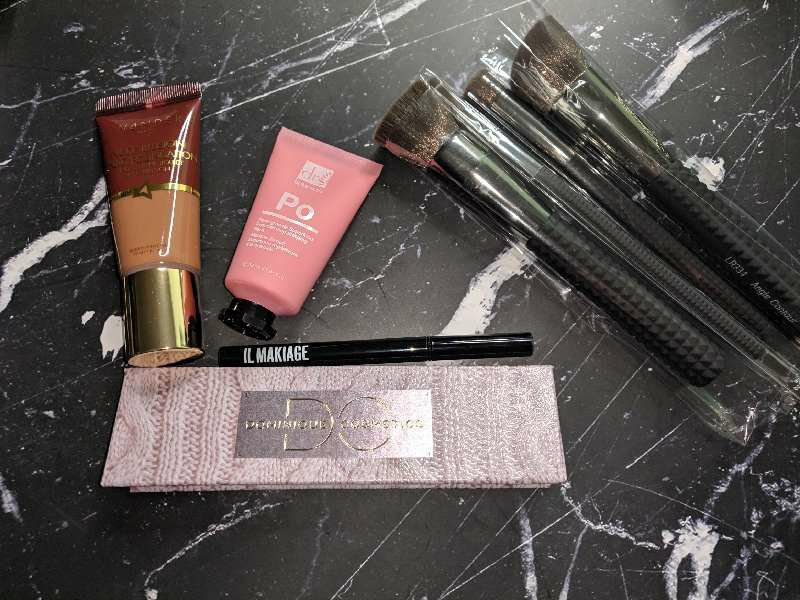 This post contains affiliate links to products. We may receive a commission for purchases made through these links.
Did you see January's Ipsy glam bags post? If not, it's over here.
Now we are onto February and I got new bags, baby. If you are interested in getting a bag after reading this post, go here. I am going to switch up this post a little bit to include the full retail prices and how much it would costs if you brought these products individually.
Glam Bag – $12 (sample products)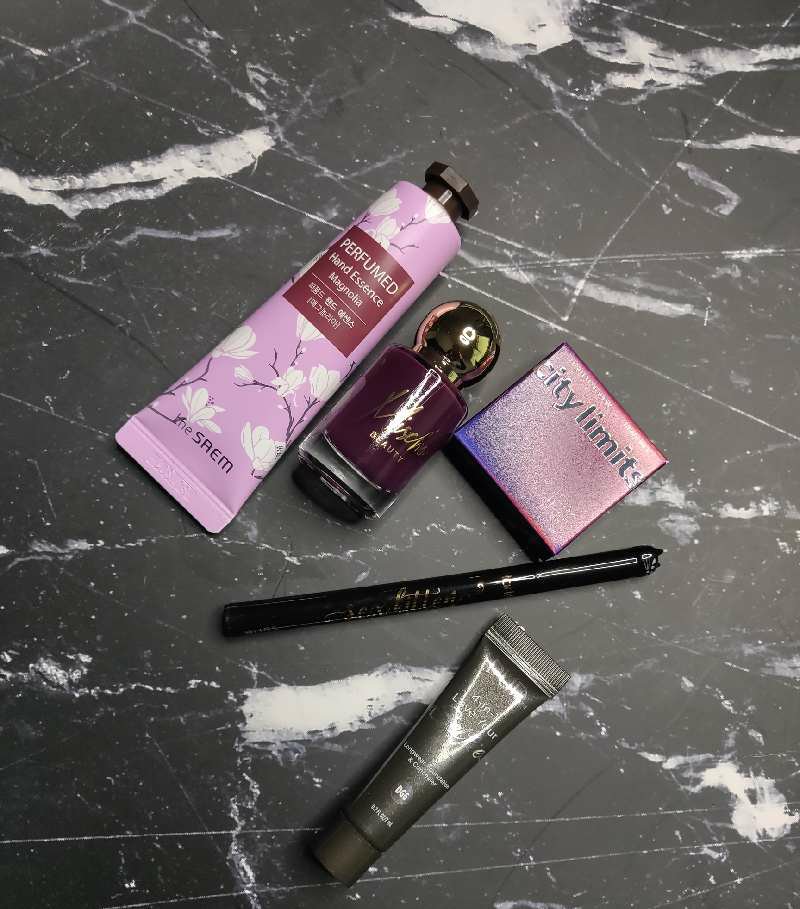 PUR Love Your Selfie™ Foundation in DG6 Dark Almond ($36)
IBY BEAUTY Eyeshadow in Headliner ($5)
mischo beauty Nail Lacquer in Lacquer of Love ($20)
TARTE Sex Kitten Liquid Liner in Black ($20)
the saem Hand Essence in Magnolia ($4)
Bag Total = $85

Glam Bag Plus – $25 (full size products)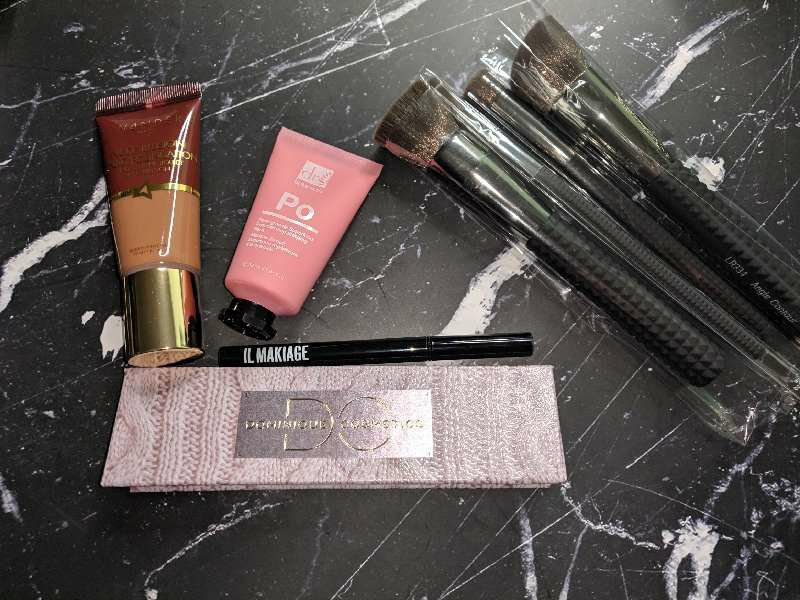 DR.BOTANICALS Pomegranate Superfood Regenerating Sleeping Mask ($12)
WANDER BEAUTY Nude Illusion Liquid Foundation in Rich Deep ($40)
LARUCE Essentials Brush Set ($154)
DOMINIQUE COSMETICS Sweater Weather Eyeshadow Palette ($29)
IL MAKIAGE Inkliner in Black ($21)
Bag Total = $256

Glam Bag Ultimate – $50 (8 full size and 4 samples)
POLAAR The Genuine Lapland Cream Lip Balm ($11)
NATURE'S CARTEL Eyeshadow Trio in Champagne Scandal, Tan Lines From Tahiti, and 90's Nude ($28)
SWEET CHEF Fresh Pressed Sheet Masks in Kale+Vitamin B, Beet+Vitamin A, and Ginger+Vitamin C ($11)
VIOLET VOSS Berry Burst Fun Sized Shadow Palette ($18)
FEEL Harmony Rose Petal Facial Mask ($55)
AVETTE Water Flash Coconut Water Cream ($24)
CATHERINE MALANDRINO Dream Fragrance ($80)
DOUCCE COSMETICS Punk Volumizer Mascara in Black ($24)
TULA The Cult Classic Purifying Face Cleanser ($28)
FOLLY FIRE Matte Manipulation Creamy Matte Lipstick in Sunset Blvd ($15)
GRACE & STELLA Rose Quartz Facial Roller ($29)
SHAINA B Eyes on Miami Brush Set ($60)
Bag Total = $407

Add-ons are where you can additional items to your bag. There are tier at $18, $12 and $3. I opted for $12 and $3 for this month.
Add-ons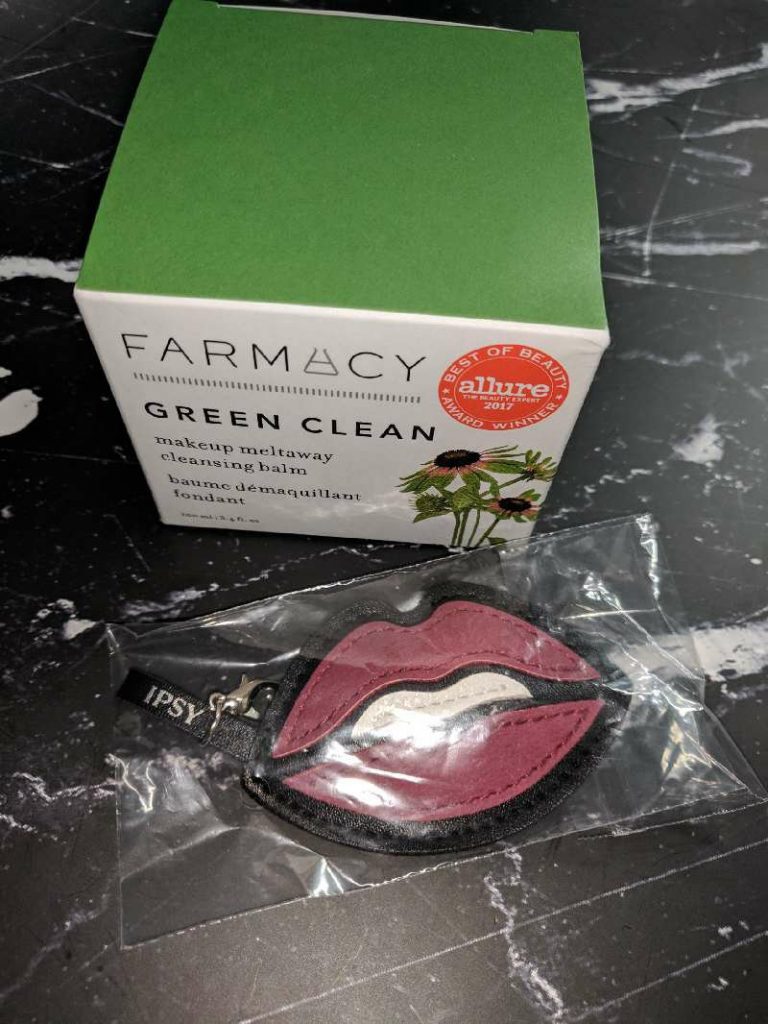 FARMACY Green Clean Makeup Meltaway Cleansing Balm ($34)
IPSY Lips Keychain
IGTV Coming Soon to check out my video on a look I did with these products.