This post contains affiliate links to products. We may receive a commission for purchases made through these links.
To keep organized with my blog writing, I decided on using Microsoft OneNote. I work a full time job and blogging strictly through WordPress is not conducive to my productivity. Also if my site ever crashes, I still have all of my posts already in the cloud.
Let's tag in Microsoft OneNote. OneNote is one of those products you either love or hate. I'm very familiar with Office 365 and I use OneNote daily. I'm able to write multiple blog posts in OneNote and send them to WordPress. One of the reason is I can access it from anywhere. Laptop, phone app or web browser is very cool and I can get to it at any time.
How does OneNote work with your blog? Let me break it down for you. These instructions are exclusively for the desktop version of OneNote 2016.
You create a notebook.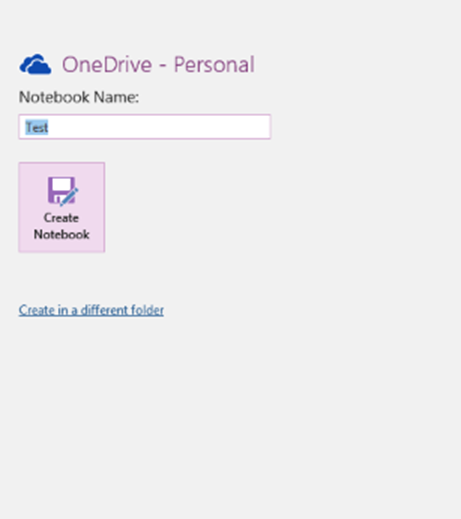 In that notebook, you write out and format your blog posts. You can include all the images and documents that you would like.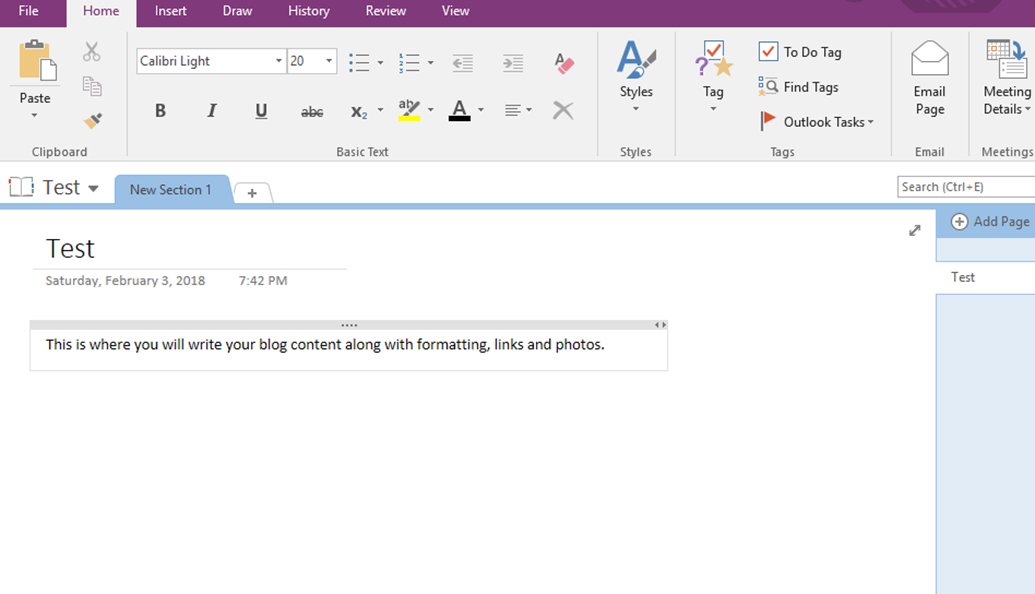 Once you done all the proofreading and perfection, you send it to your blog.
This will open in Microsoft Word and have you register your blog.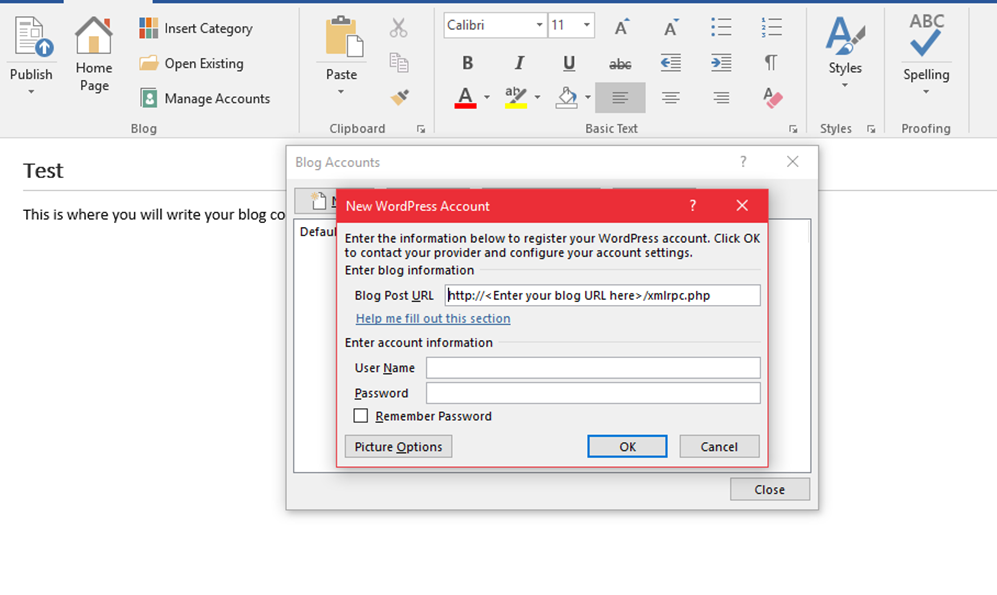 Once the registration is complete, you need to send it to WordPress as a draft for final touches and scheduling.
VIOLA! Your post has now gone to WordPress and is in your blog post section.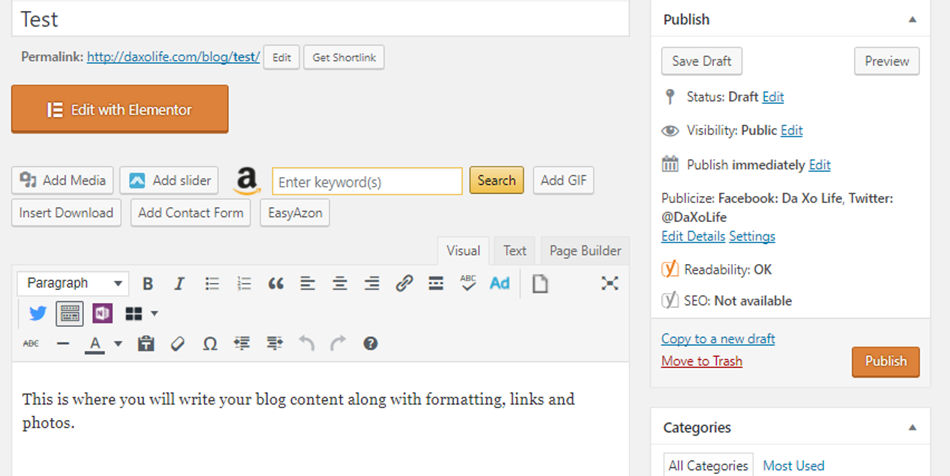 One great thing is you can also take notes. I mean actually write them on the screen if you have a touchscreen. I have Surface Pro 3 with Pen. Writing all the stuff I can ever think of digitally.
You might think "oh girl this is too much". But it's not and it can organize your life and blog. Your posts will never be lost. And OneNote is free!
Are you ready to get on board with utilizing OneNote and blogging?