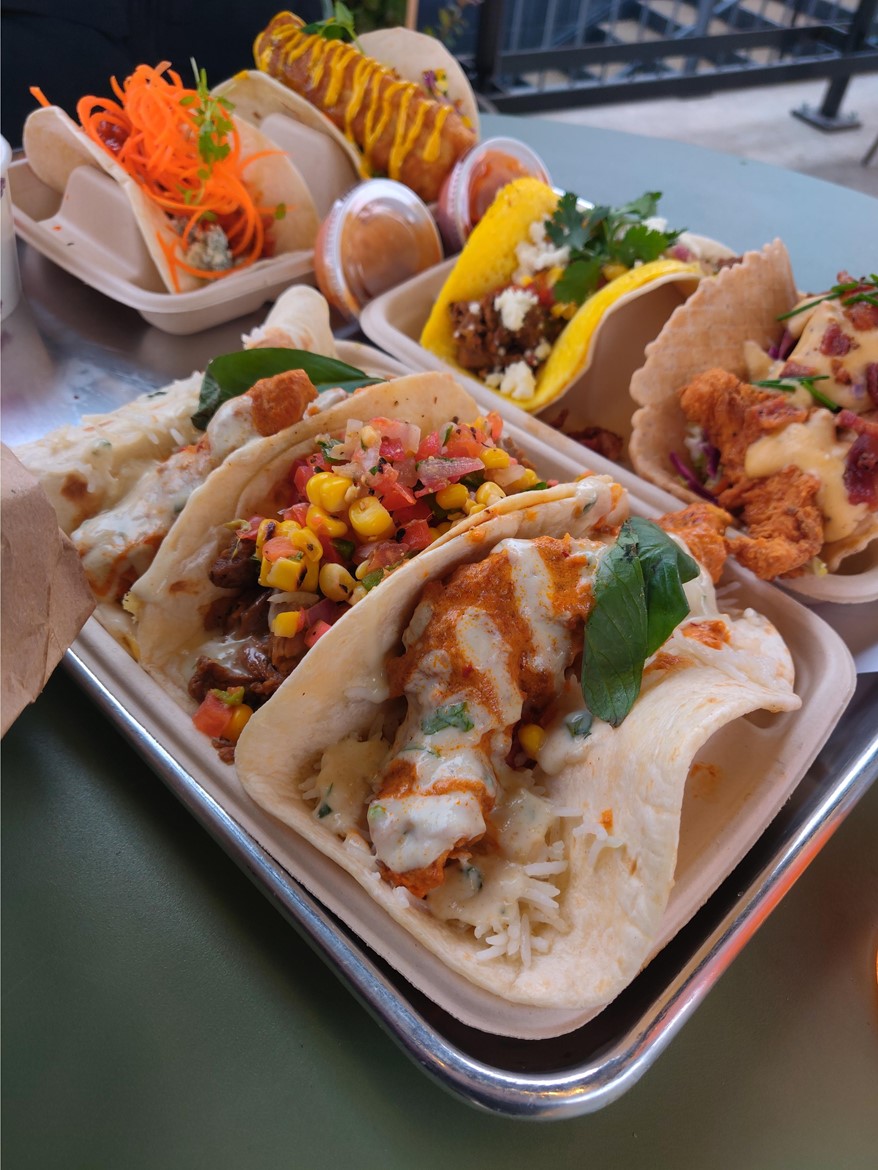 This post contains affiliate links to products. We may receive a commission for purchases made through these links.
My favorite thing to eat is tacos so I wanted to dedicate a continuing blog series on just that.
Welcome to Taco Tewsdays.
My first stop on Taco Tewsdays is to Velvet Taco at Optimist Hall in Charlotte. Optimist Hall is a food hall with some retail space as well as Duke Energy. It used to be an old cotton mill.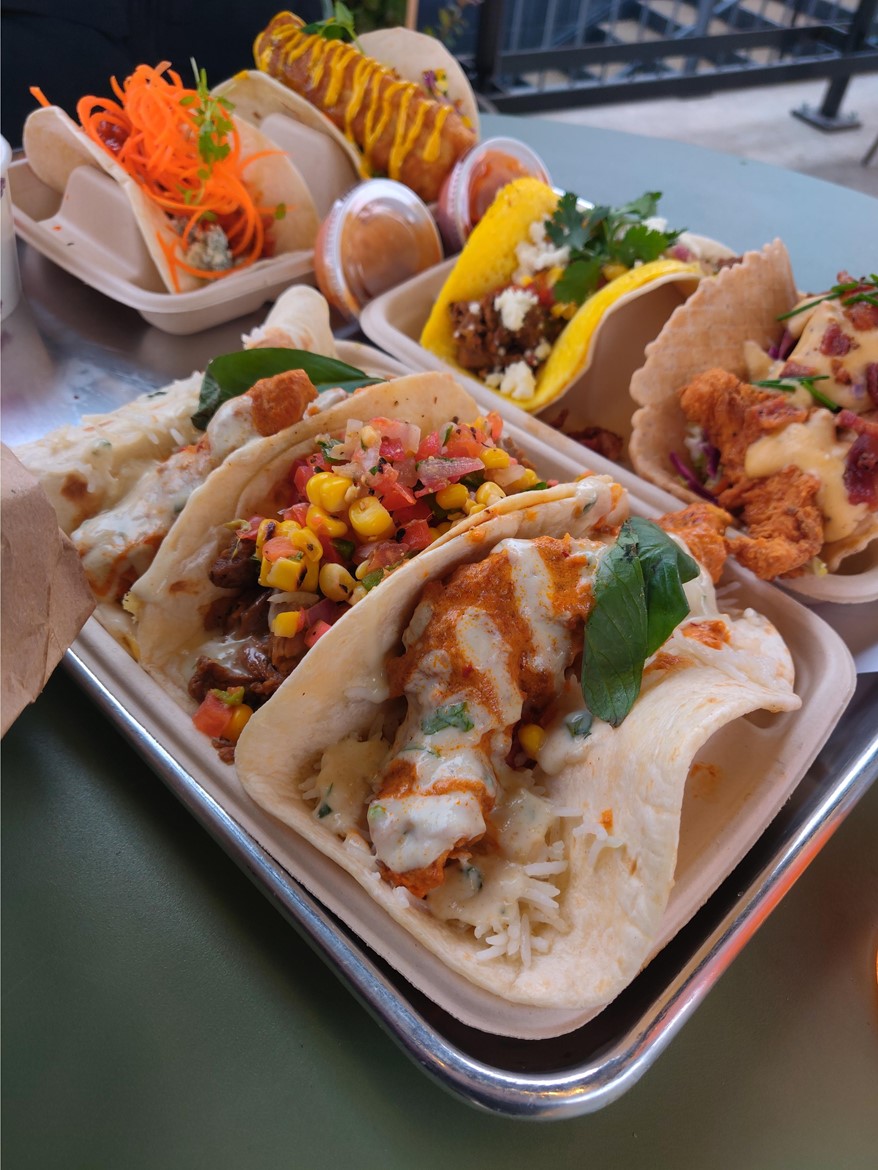 I had been talking about going to Velvet Taco for months. So it was a snowy ass Saturday y'all and this part is important. The forecast didn't call for snow. I put on my cutest adidas outfit to head out with my husband. Parking at Optimist Hall is plenty. As you walk up to the hall, there is an open courtyard. There are plenty of doors to go inside. We walk immediately to over to Velvet Taco to check out the menu. Then like clockwork I have to use the restroom. I go do that and go back to the line.
Ordering was a breeze. The menu is small but enough for me. I ordered three tacos with chips & queso and an orange Fanta. Because it is a food hall, they give you the buzzer alert while you wait for your food to be ready.
Let's get to the meal.
They give you plenty of queso with your chips. It was good but I didn't even finish it. Unfortunately, my queso got cold and we were sitting outside eating. First Come First Serve for seats there.
The most important part is the tacos. That's why y'all are reading this.
Slow roasted angus brisket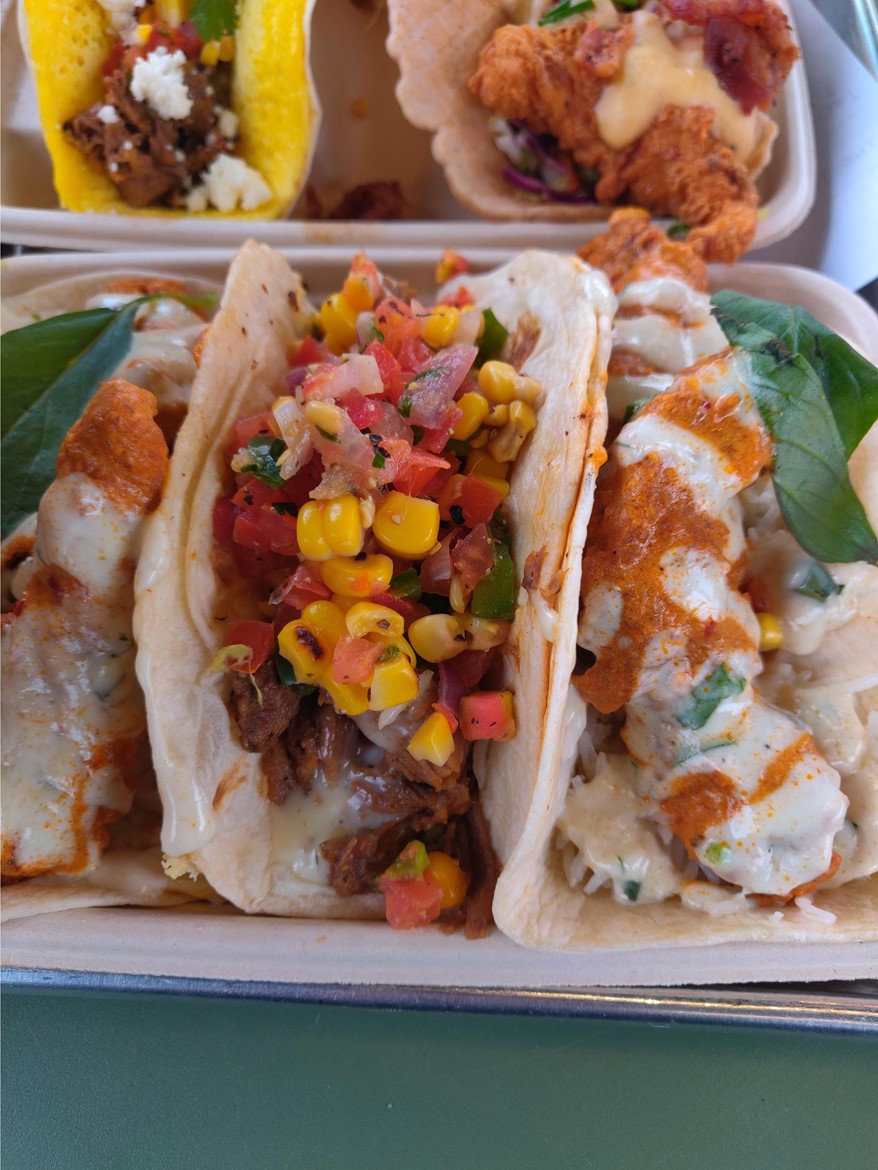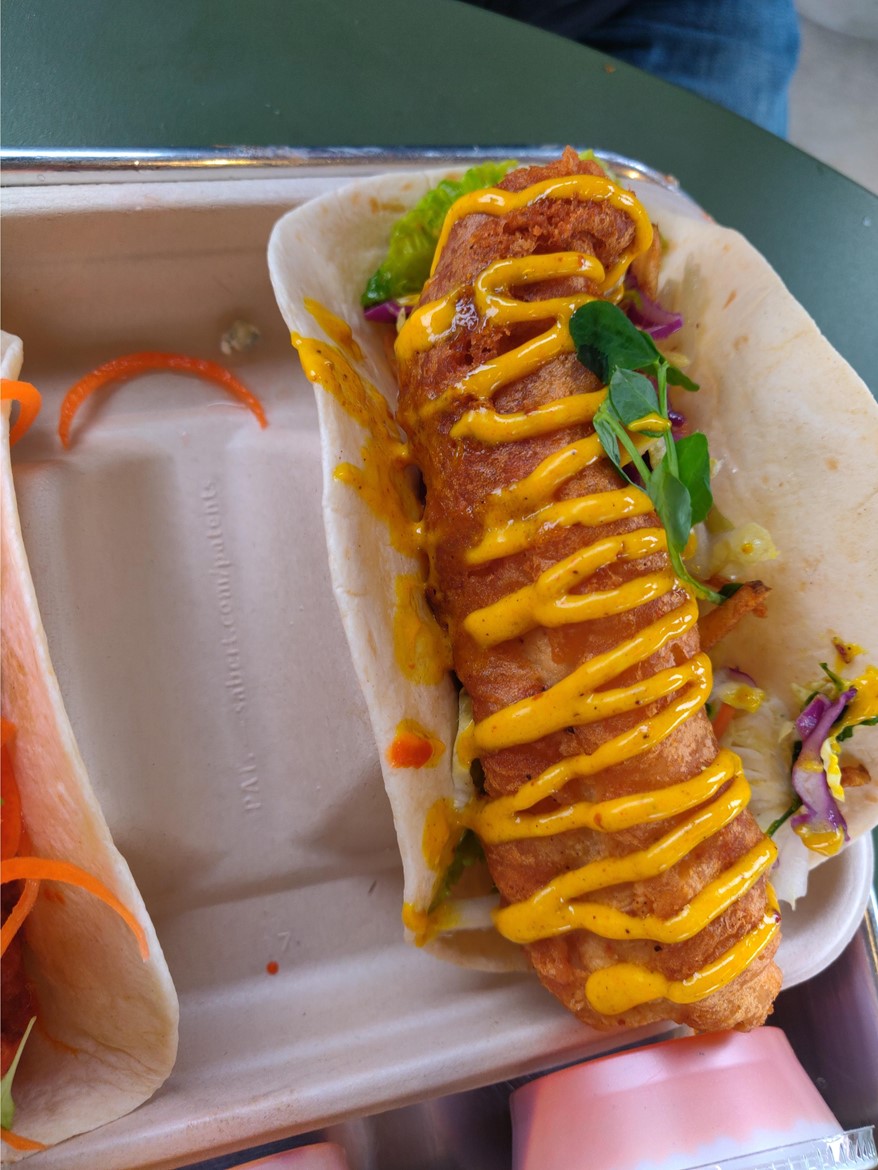 My favorite was the angus brisket. My gawdddddddddddddd! It was so delicious. People told me to try the spicy tikka chicken and it did not disappoint. Fish n' chips didn't taste like anything. It was pretty bland. They need a better seasoning, maybe Cajun.
I will be returning to Optimist Hall for more tacos from Velvet and to try other spots. There is a restaurant downstairs called El Thrifty. And guess what they have?
Until next Taco Tewsday.