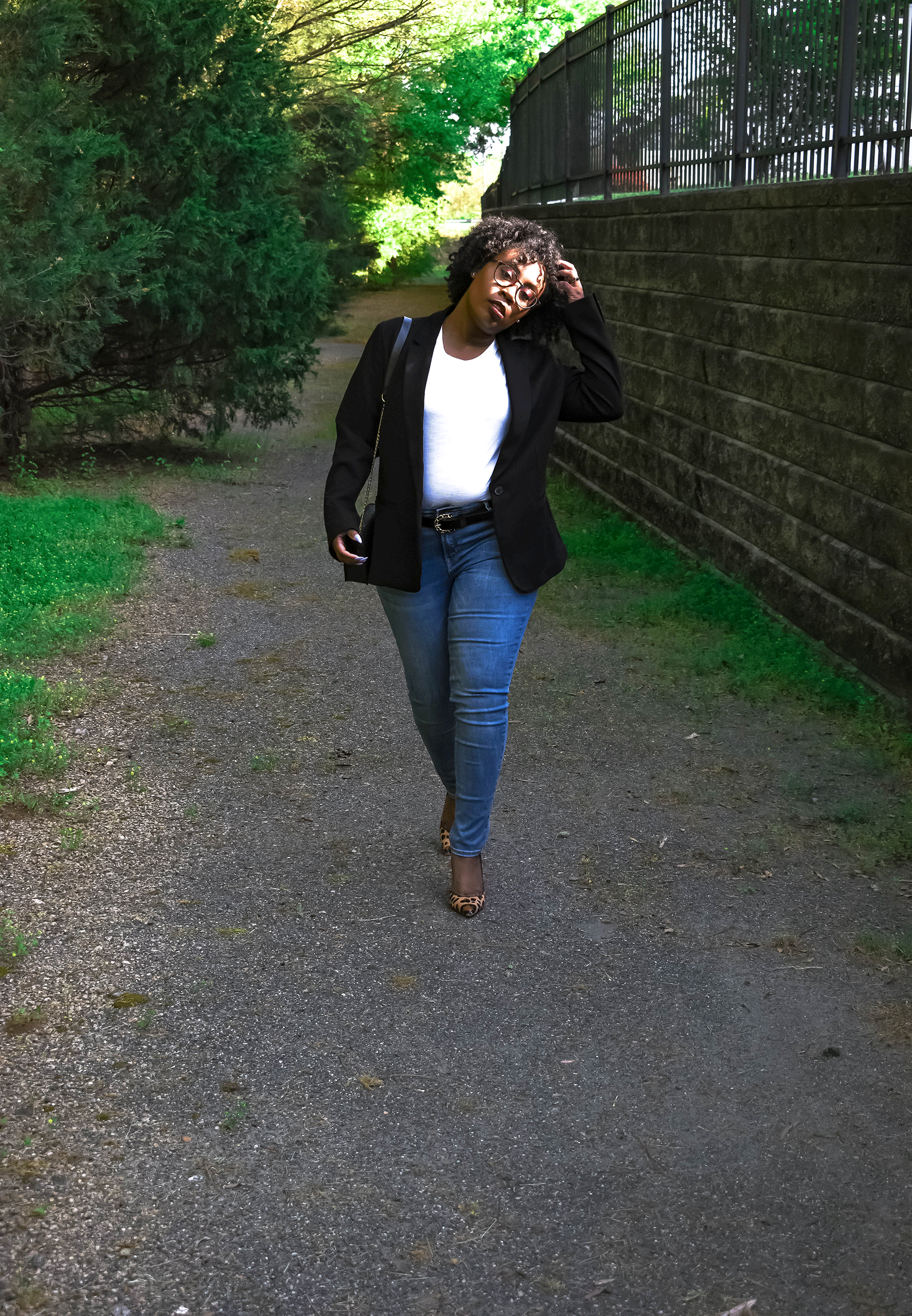 This post contains affiliate links to products. We may receive a commission for purchases made through these links.
Though dressing up lavishly or wearing bright colors is my thing, I think getting back to basics and putting together a simplistic look is always key.

I opted for the black blazer, blue jean and white tee combo and rounding it off with a leopard print pump. This look is honestly timeless. Every woman and man should have this combo in their closet. The clothing I got from Old Navy and the shoes are a few years back from Jessica Simpson.
What's your "back to basics" outfit? Let me know in the comments.