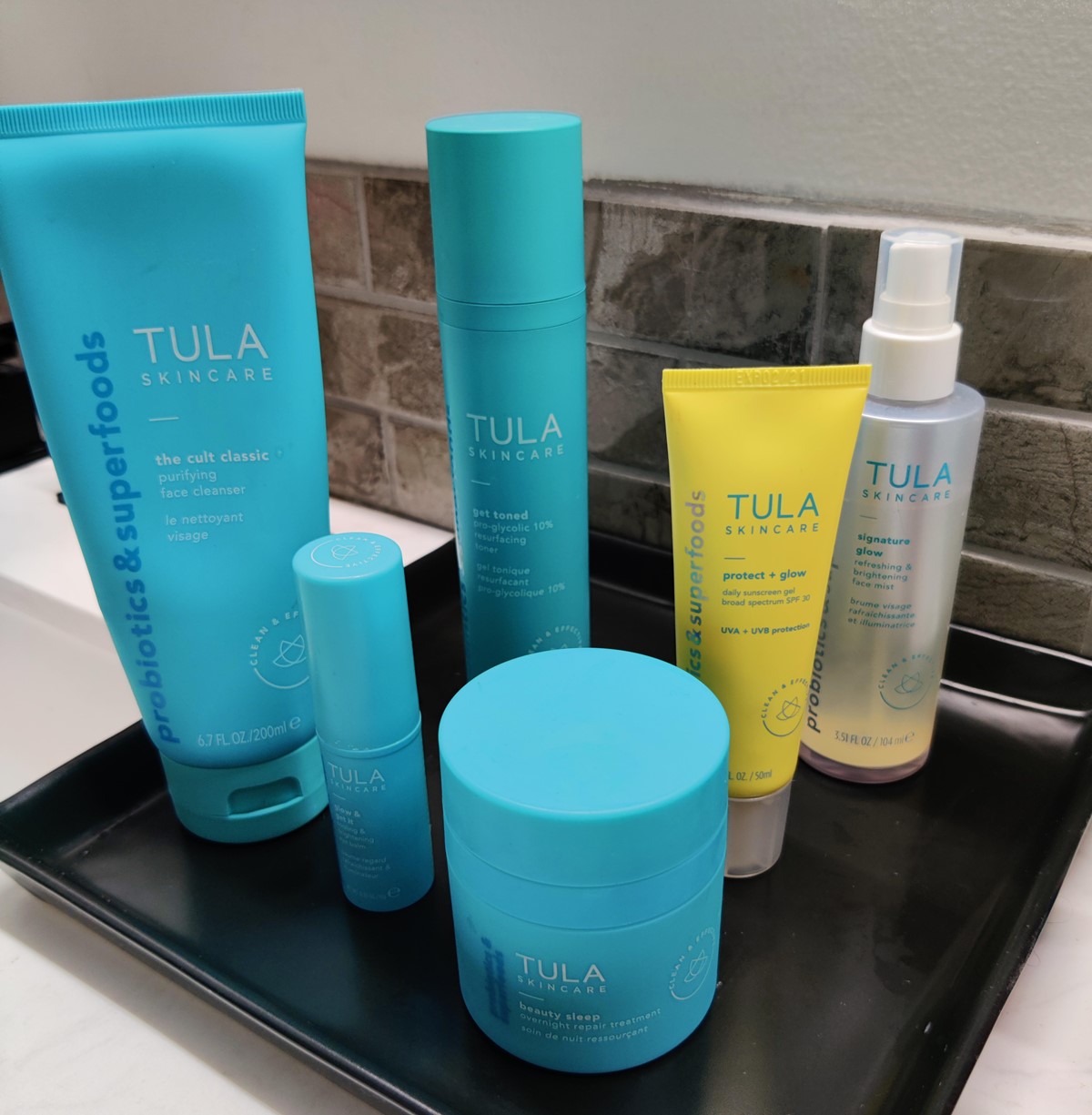 This post contains affiliate links to products. We may receive a commission for purchases made through these links.
We're talking my daily skincare routine. I am very much in love with Tula Skincare. These are very much my thoughts and remember to do what's best for your skin.
I don't even remember how I came about buying products but I am pretty sure someone influenced me. I wish I could remember who it was to give them a shout out, but alas I do not. I did get the facial cleanser in one of my ipsy bags.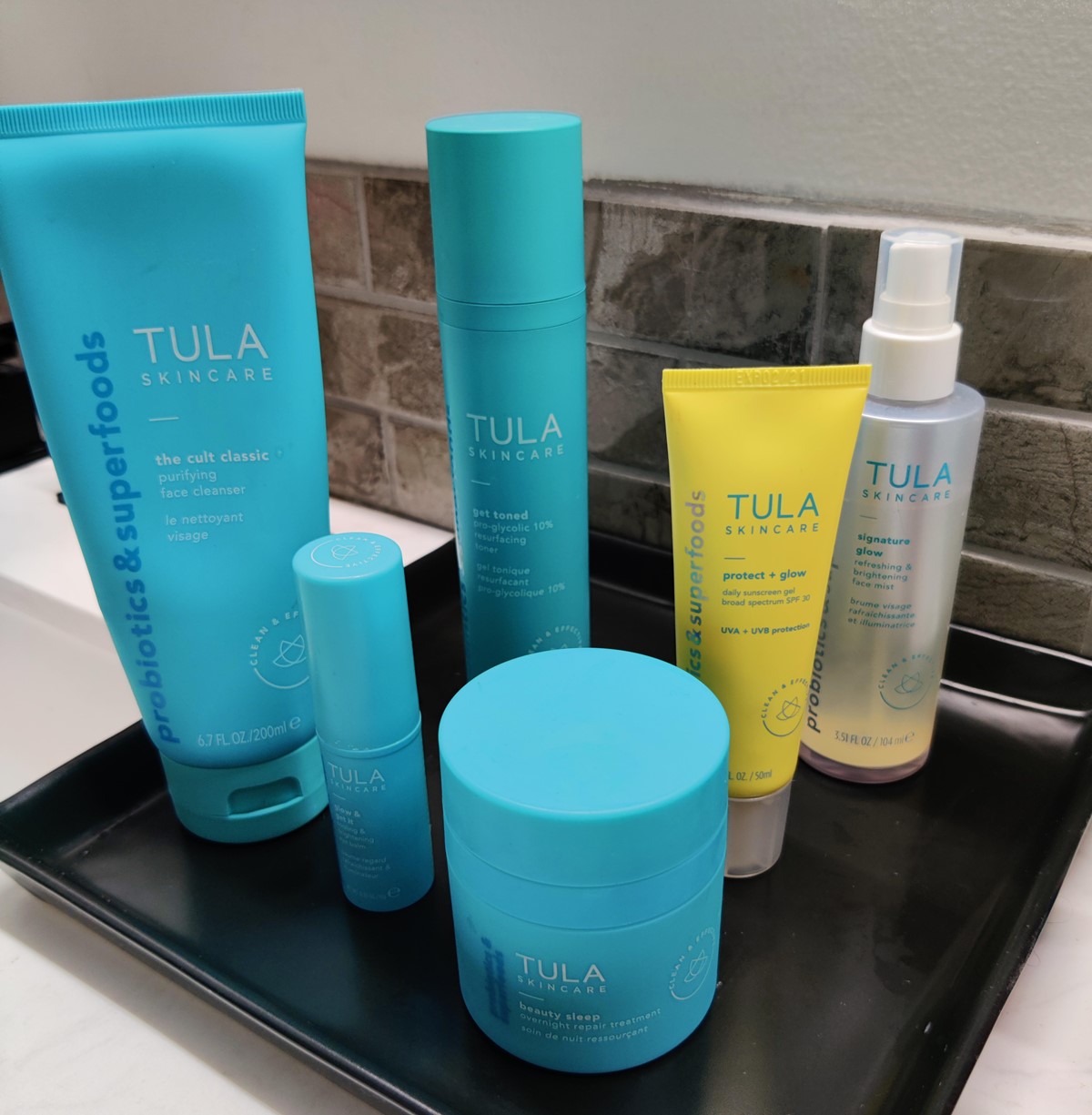 What I love about this brand is it is 100% toxic free. Here is everything I use in my daily skincare routine.
Routine Steps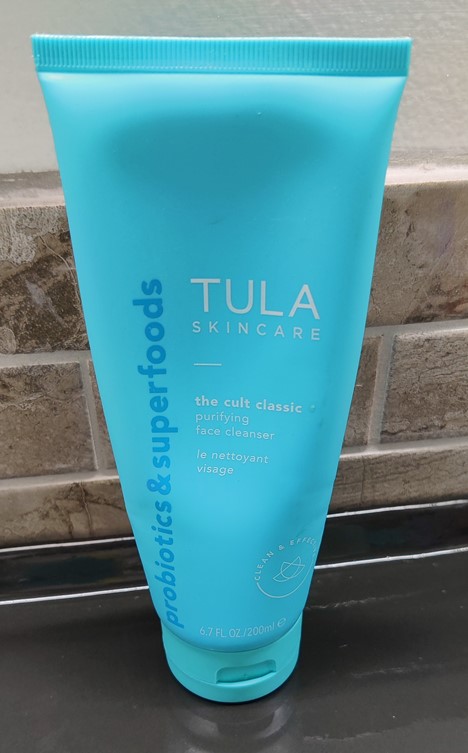 The Cult Classic Purifying Face Cleanser is nothing but probiotics + superfood in this product which gets the face clean.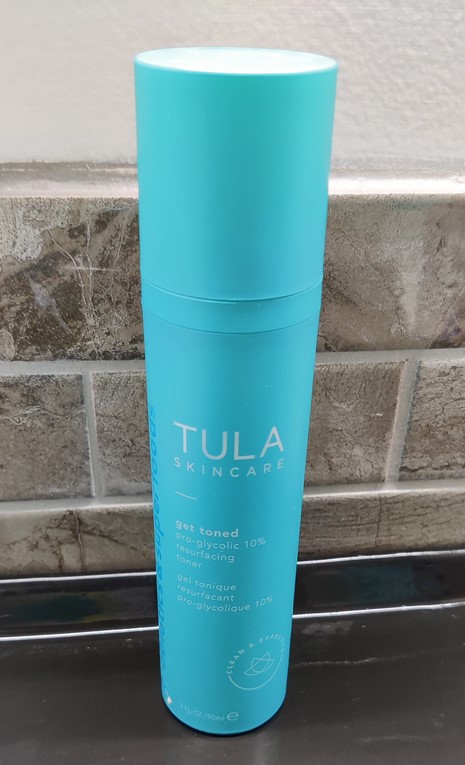 Get Toned Pro-Glycolic 10% Resurfacing Toner is alcohol free and it leaves my skin smooth and hydrated. This is the one product I don't use every day because of ingredients. Again, it is dependent upon what your skin can handle.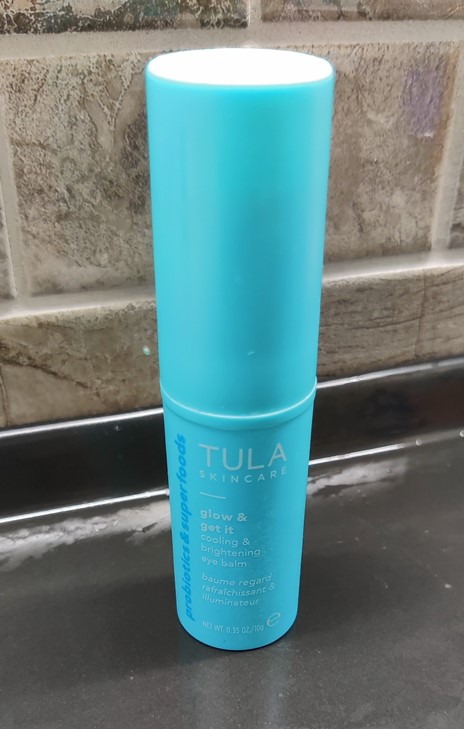 Glow & Get It Cooing & Brightening Eye Balm helps with dark circles for me. I want to look rested and not dead in the face. You can honestly use this at any part of the day.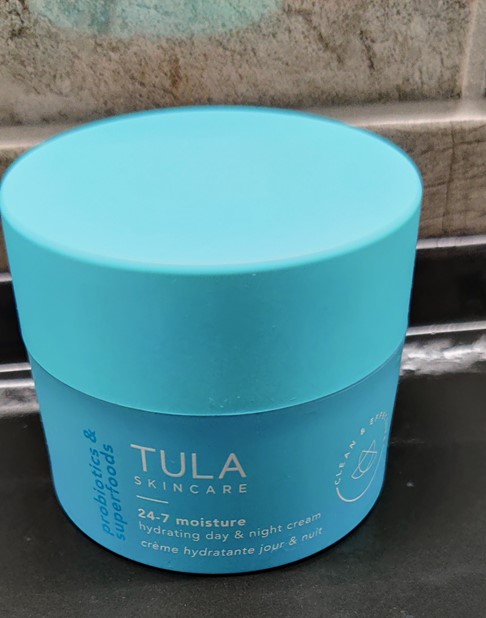 24/7 Moisture Hydrating Day & Night Cream is where the party gets started. My skin is smooth all day with this moisturizing cream.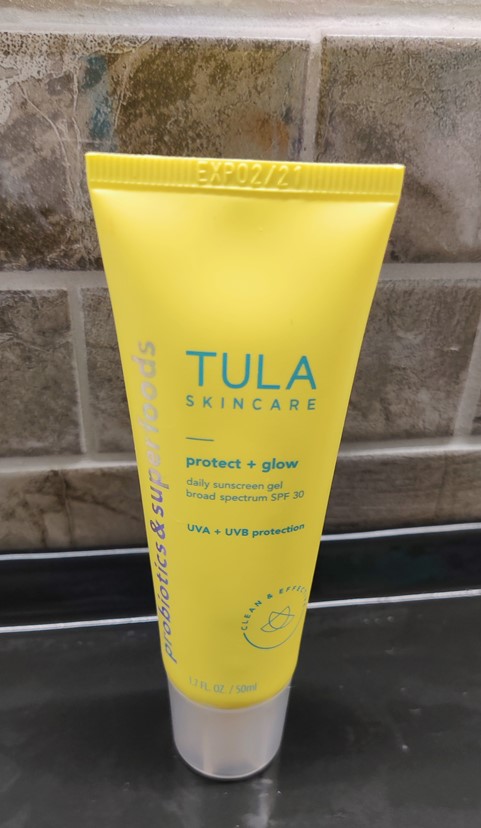 Protect + Glow Daily Sunscreen Gel Broad Spectrum SPF 30 keep it simple and wear your sunscreen. It does not leave a white cast on melanin if you are wondering. So it's safe for us.
Signature Glow Refreshing & Brightening Face Mist spray to glow and refresh your skin.
Tula skincare does focus on the brightening element. My skin is definitely much better and never dull. I do have a lot of dark spots because I'm a face picker when I get hormonal acne. I love it and have no complaints.
Tula has a full line of products that you can definitely get to cater to your skin. I purchase mine from Ulta but check out their website as well.
Watch my latest TikTok for my daily skincare routine and don't forget to follow me there.
Shop the Post

Have you ever used Tula? Share your thoughts in the comments.